As one of the most professional sports and high mast lighting solution provider, iShineLux has delivered light fixtures for more than 500 sports venues with global customers applied in residential, commercial, professional application which includes football stadium, hockey field, cricket field, race track, baseball field, badminton court etc successfully.
We are proudly announce that iShineLux is working closely with one of our European customers who is top sports lighting contractor in local market,we are completing a tennis court with SKYWING III in March, 2021 on the way.

This tennis court locates in a community, which pilot project provides local residentials with comfortable environment for entertainment. The outstanding lighting performance bring the happiness to local citizens.
Meanwhile, the contractor is promoting this pilot project to other councils all over the country. Both the contractor and iShineLux are expecting a couple of hundreds of similar tennis court project come up to spread the cost effective, energy efficient and environment friendly lighting solution to Europe in Q3 and Q4, 2021.
iShineLux provides lighting design with DIALux by using 4 units 1000watt SKYWING III sports lighting, adopt asymmetrical lighting distribution lens to install 4 pcs 8 meters lighting poles outside of the service line.
The lighting design and result can be show as below: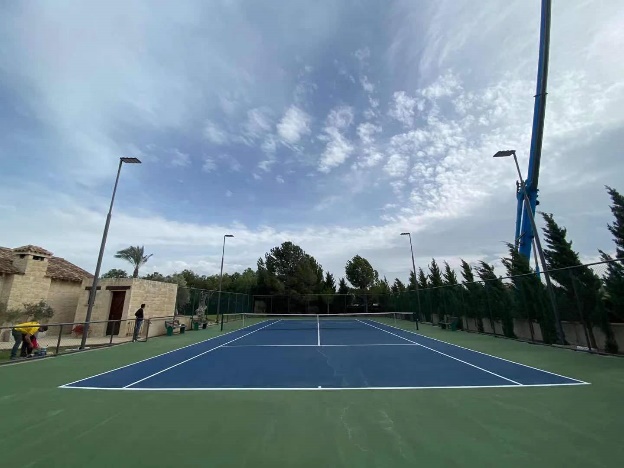 522 Eav lux level with 0.78 uniformity with maximum GR<35 is fully meet and beyond the requirement of Class I according to ITF(International Tennis Federation)
This result benefit from iShineLux's lighting fixture design by our professional R&D team and the key features as below:
1. High luminous efficacy up to 150lm/watt, to save 60% of the electricity bills by replacing the conventional lighting technical such as: metal halide, HID, halogen lamp, high pressure sodium lamp etc.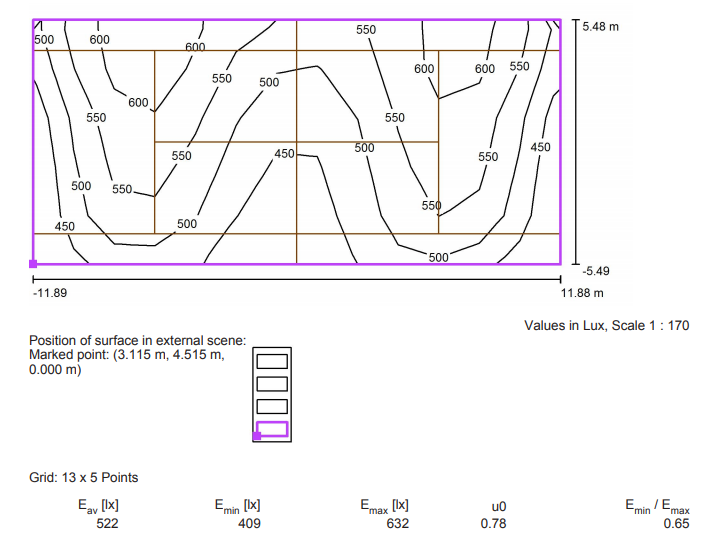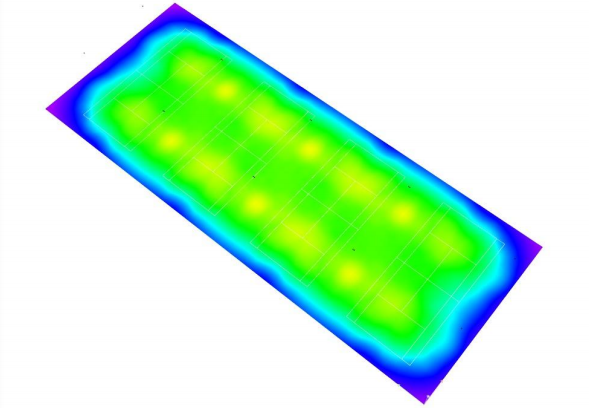 2. Asymmetrical lighting distribution, allows for better light control to where it is needed without effecting surrounding residential homes.
3. Rotatable arm ensures the precise vertical installation
4. Die-casting AL housing with international brand led chips and driver to ensure the product lifetime with 5- 7 years maintenance free
Conclusion: with 11 years of experiences focus on lighting industry, iShineLux could not only offer the best lighting solution to the sports field application but also could offer high mast/pole design, LED advertisement screen, power supply cabinet etc.